Our Team
End Pointers are found around the world solving problems and serving our customers.
Sean Christie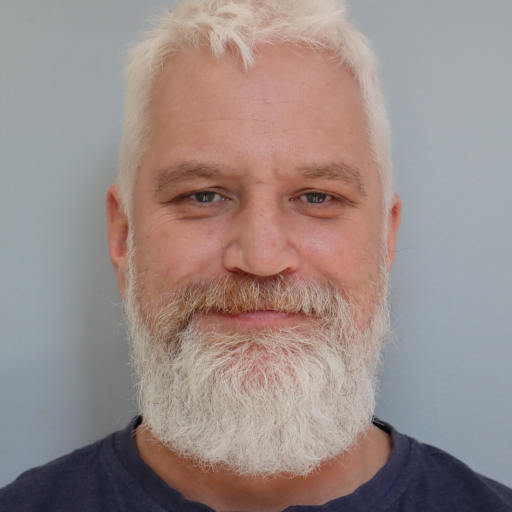 Sean started supervising staff over 25 years ago. In that time he has honed his personal style and believes that coaching is the best management style. Throughout his career he has had a penchant for data and statistics, and after nearly 10 years of managing he went to university to focus on criminology, and developed the skills to look at crime in ways that off-the-shelf analyses did not allow.
After leaving graduate school, he briefly left that side of his life behind and ran his own retail business. He later returned to data analysis and supervision and created population projection models for Kansas' Department of Corrections. There he was also heavily involved in migrating data from multiple legacy systems into an Azure cloud-based system running Microsoft SQL Server and found remedies for previously incorrectly imported data in the now live phase of the project.
Experience
Director of Research and Behavioral Analytics, Kansas Department of Corrections, Topeka, Kansas, 2019–2022. Brought into one combined interface five legacy systems ranging from a 1980s IBM AS/400 to early 2000s Microsoft SQL Server databases, plus many web-based apps, and new tracking needs. Automated the reporting, both internal and external to the agency, and created a dashboarding system with feeds. Translated the department's requirements and needs for programmers from Microsoft. Used SPSS & R to illustrate the level of likely error being generated during data migrations.
Policy Analyst, Kansas Department of Corrections, Topeka, Kansas, 2016–2019. Was responsible for establishing projections of the population changes in Kansas's juveniles under supervision. Used a mixture of exponential smoothing, ARIMA (R language and software), and a modified Cohort Component Method (Python in IBM SPSS) to understand declines. On the backs of these models all but one facility was closed, and years later Kansas still has only one partially filled juvenile correction facility, saving to date over 60 million dollars in operating costs.
Co-owner and Manager, G.H. Bent and Co., Milton, Massachusetts, 2014–2016. Managed the day-to-day running of a bakery, staff supervision, accounting, and payroll. Moved the business from loss to profit. Major business was hardtack for re-enactors, as G.H. Bent supplied the Union Army in the civil war.
Graduate Instructor, Northeastern University, Boston, Massachusetts, 2010–2013. Topics taught included Criminal Justice and Criminology, Juvenile Justice, and Justice Process.
Project Assistant, Metropolitan Mayoral Coalition (Shannon Grant for Youth Gang Initiative), 11 cities in Massachusetts, 2008–2009. Analyzed the efficacy of the project.
Data Analyst Internship, Boston Regional Intelligence Center, 2009. Created knife and gun database and assisted with gang membership database using Microsoft Access. Spatial and similarity index analysis of crimes reported in the greater Boston region. Network analysis of gang member association.
Retail Supervisor, Benchmark Building Supplies, New Zealand 1994–2002. Second in charge of a company branch. Moved to unproductive branches and then reorganized.
Education
PhD coursework, Criminology and Criminal Justice. "Relationships between crime, space, and place: research methodologies, neural network analysis to replicate the crime reducing social fabric." Northeastern University, Boston, Massachusetts, 2008–2012.
MS, Criminal Justice, Geo-spatial distribution of crime. Environmental Criminology, Routine Activities Theory, Human Territorial Functioning, Statistics and Research Methodologies, Northeastern University, Boston, Massachusetts, 2008.
BA, Criminology, focus on Law, Statistics, Criminological Theory, Victoria University, Wellington, New Zealand, 2005.
Personal
Sean was born in New Zealand and grew up there, where he developed a passion for rugby, cricket, and sailing. While living in Boston, he was head coach for the Northeastern University Rugby Club, getting them to the final 16 and ranked in division one. He then moved to the MIT Rugby Club and they made it to the playoffs on multiple occasions.
Now he lives in Kansas, where distance from clubs precludes him from coaching. But with a lake at the end of the road, sailing is back in the cards.
For the past couple of years his hobby has been construction projects and renovations on their home and property, including digging a hole for a pool and installing it, painting the house, and installing a 6 foot bespoke fence of his design around the acre property, regularly leading him to question his sanity.