Our Team
End Pointers are found around the world solving problems and serving our customers.
Samantha Rucker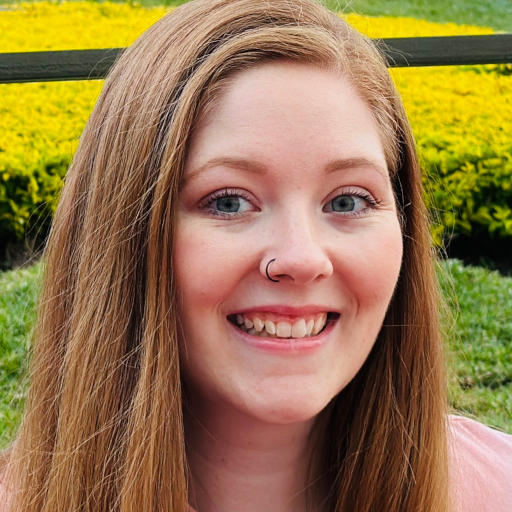 Samantha's work in public health began when she was a temp worker with the Kansas Department of Health and Environment, working on background processes and any tasks that needed to be done. After being there for a year she was offered a full-time role as an analyst. Samantha developed professionally by expanding into varying duties while at KDHE, including documentation creation and editing, training, and EHR (electronic health record) use.
Next she became a delivery analyst at Netsmart and took on more client-facing roles and responsibilities. She developed the skills to communicate with, train, and guide clients on how to use and later maintain their EHR environments, as well as implementation and back-end setup of those environments.
These experiences both grew her professional skill set and motivated her to move into more consulting roles in the future.
Experience
Solution Delivery Analyst, Netsmart, Kansas City, 2022–2023. Managed projects' implementation and delivered solutions on time and within budget, while working to exceed client expectations. Documented and trained clients on implementation standards and uses of Netsmart solutions myEvolv and myInsight. Helped identify which Netsmart solution would be most effective for each client, taking their unique needs into account. Delivered on-site and virtual training to agency superusers over their agency specific workflows, incorporating all custom-built functions and troubleshooting problems during training sessions. Configured layered security schemes based on unique worker roles and application security access.
Management System Analyst, Kansas Department of Health and Environment, Kansas City, 2020–2022. Trained new team members on the EMSA and EpiTrax disease reporting and surveillance applications. Documented EMSA and EpiTrax protocols used by staff and local health departments. Led ongoing patient record reconciliation project in EpiTrax for remarkable data integrity and optimal data quality. Assisted team members with immediate epidemic escalations for EpiTrax.
Education
BA cum laude, English Literature, University of Missouri—Kansas City, 2020.
Nursing school coursework, John Brown University, 2016–2018.
Nursing school coursework, William Jewell College, 2014–2016.
Personal
Samantha was born in Chicago and grew up in a military household. The consistent moving gave her a love for travel and fun. For her wedding in 2022 Samantha and her husband traveled to Delhi, India to celebrate their marriage with her husband's extended family. Samantha's favorite place to visit while in India was the Taj Mahal, with a close second being Red Fort.
Getting into kickboxing was always a goal for Samantha that just recently became reality, and has now become some of the best parts of her week. She also enjoys playing pickleball up to 4 nights a week when the weather is nice.
Aside from physical activities, Samantha's favorite pastime is to play video games. Her current favorites include Pokémon, Animal Crossing, and Zelda.