Musica Russica Launches with Piggybak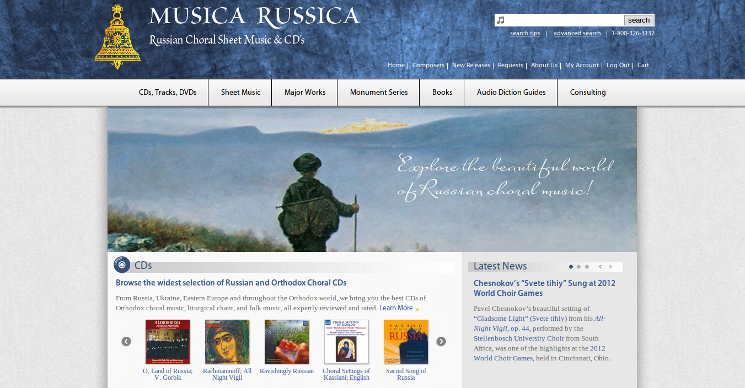 The new home page for Musica Russica.
Last week, we launched a new site for Musica Russica. The old site was running on an outdated version of Lasso and Filemaker and was approximately 15 years old. Although it was still chugging along, finding hosting support and developers for an outdated platform becomes increasingly challenging as time goes on. The new site runs on Ruby on Rails 3 with Nginx and Unicorn and uses open source Rails gems RailsAdmin, Piggybak, CanCan and Devise. RailsAdmin is a great open source Rails Admin tool that I've blogged about before (here, here, and here). Piggybak is End Point's home grown light-weight ecommerce platform, also blogged about several times (here, here, and here). Below are a few more details on the site:
It was exciting to build a custom Rails ecommerce site from the ground-up, and the site certainly showcases End Point's wide range of ecommerce expertise ranging from hosting with modern cutting-edge servers to development of popular front-end ecommerce features with advanced open source tools.
clients ecommerce piggybak rails
---